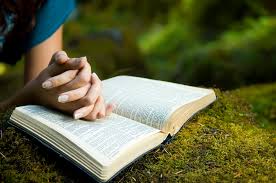 From The Heart, is a daily devotion written by Pastor Shane and is posted daily to this website. Pastor Shane has a strong desire to teach people the importance of staying in the Word and praying on a daily basis. Each devotional is written with the reader in mind and is designed to be inspirational, encouraging, uplifting, and to bring hope to peoples lives through God's word. Click link below to read the latest devotions.
Receive Daily Devotions to email or phone/mobile device (click here)
One way we know the Christmas season is here--the songs we hear on the radio. Around Thanksgiving, stations begin playing holiday tunes--some of them around the clock. Some Christmas songs are just warm platitudes, but other carols have their origins in the Christian faith and speak boldly to the real reason for the season. In this three-part Christmas message series, Pastor Shane uses the backdrop of Christmas songs to explore the wonderful, amazing and history-shaking birth of Christ--what it meant then and what it means for us today. Each song title serves as a theme to explore an aspect of Jesus' birth.
Watch Entire Series
Listen Online or Podcast
Video Archives of Sermons